Cosplay Home
Ready to show off your cosplay to the world? Come join Everfree Northwest 2023 and check out our various cosplay focused events!
Everfree Cosplay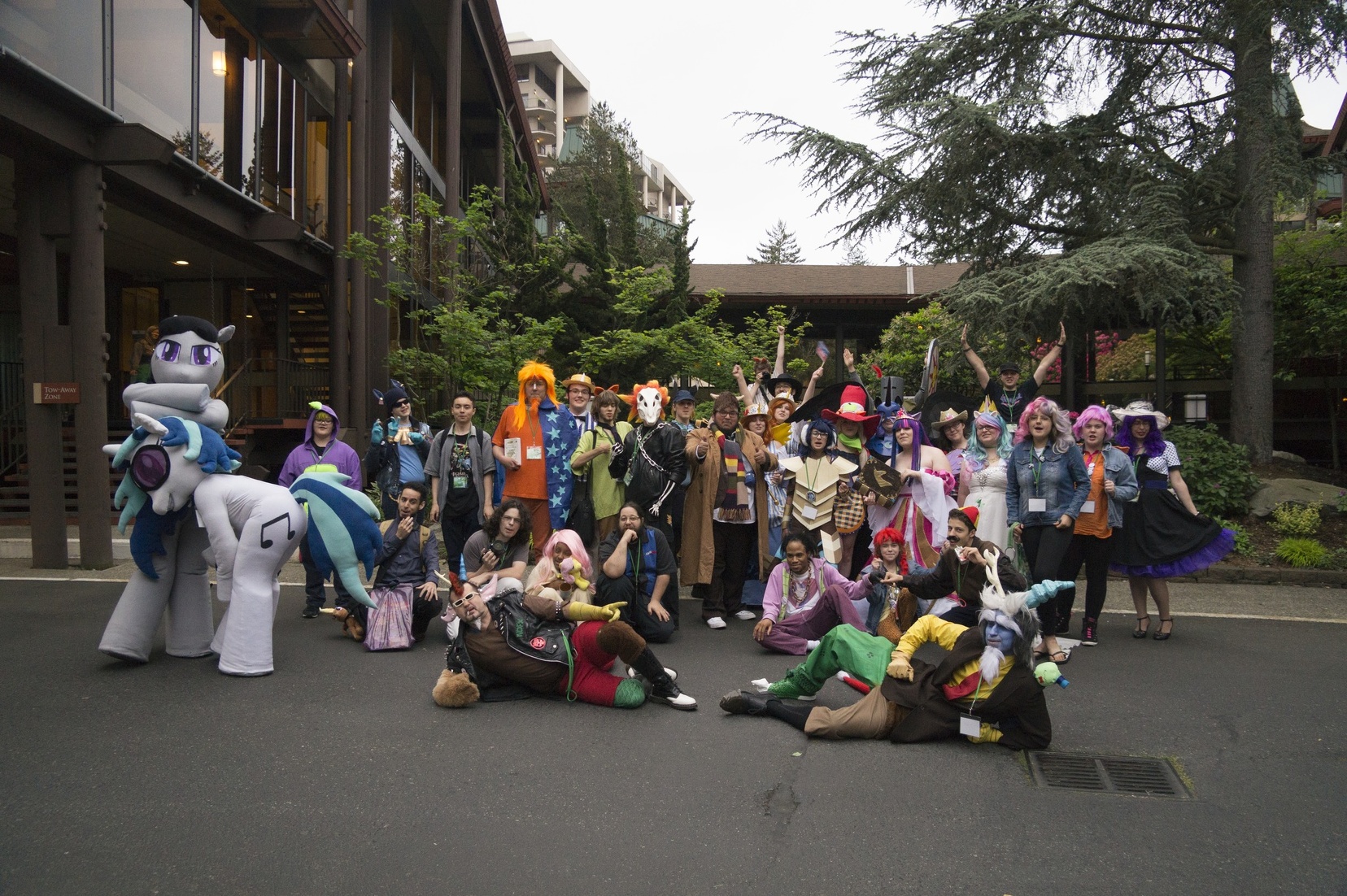 Fans of My Little Pony are some of the most colorful and creative people around, and at Everfree Northwest we love to show it! Many of our attendees come in custom, hand-made costumes of their favorite characters. Get geared up and show your stuff!
Everfree Cosplay Contest
Are you a cosplayer looking for an opportunity to showcase your incredible talent and skill? Look no further than Everfree - we welcome cosplayers of all ages and levels of experience to come and compete in our exciting cosplay contest!
We've designed our contest to be as inclusive as possible, with multiple categories to ensure that everyone has a chance to shine. Whether you're a master of armor crafting or a whiz with makeup and wigs, we have a category that's perfect for you. With great prizes up for grabs, as well as the chance to earn some serious horse fame clout, there's never been a better time to show off your amazing cosplay creations.
At Everfree, we believe that cosplay is a celebration of creativity, passion, and fandom. It's a chance to come together with like-minded individuals and share our love of all things nerdy. If you're ready to step up to the challenge and show the world what you're made of, we can't wait to see what you have in store for us. Come join us at Everfree and let your inner cosplay superstar shine!
Everfree Cosplay Exhibition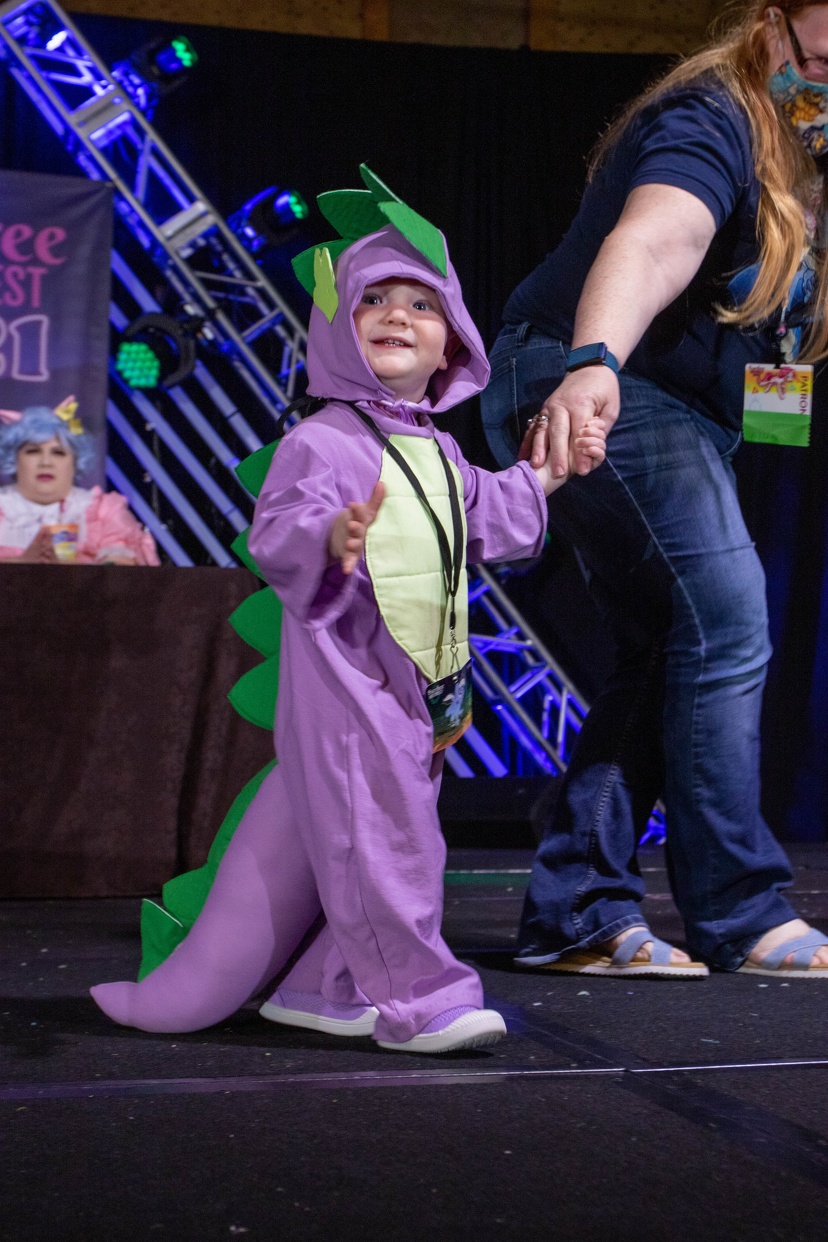 Everfree offers more exciting opportunities for cosplayers to showcase their amazing work to a huge audience. If you're not quite ready for the competition scene but still want to flaunt your latest cosplay creation, or if you're just looking to gain some experience performing on stage, then you won't want to miss the Cosplay Exhibition at Everfree Northwest!
This unique event is held during the Contest and provides a platform for cosplayers of all levels to come together and celebrate their shared love of the art form. It's a chance to show off your incredible craftsmanship and attention to detail, and to connect with other passionate cosplayers in a fun and welcoming environment.
At Everfree Northwest, we firmly believe that cosplay is more than just a competition - it's a creative expression of fandom and a celebration of the incredible skill and talent within our community. Whether you're a seasoned pro or just starting out on your cosplay journey, we invite you to step onto the stage and share your passion with the world. We can't wait to see what amazing cosplays you have in store for us!
Everfree Cosplay Chess
At Everfree, we believe that cosplay should be a fun and creative way to express your love for My Little Pony. That's why we're excited to host Cosplay Chess, a unique event that allows the cosplay community to showcase their talents in a life-sized game of chess. With thrilling improvised battles between cosplayers, while the audience cheers them on, this event creates an unforgettable experience. Come join us at Everfree and claim your place on the chessboard!
Sharp Focus' Photo Gallery
Check out Sharp's Gallery of photos from previous Everfree years. Sharp loves taking pictures of everything at the convention so you'll see all sorts of things from amazing cosplays to everyone enjoying themselves at the Gala.